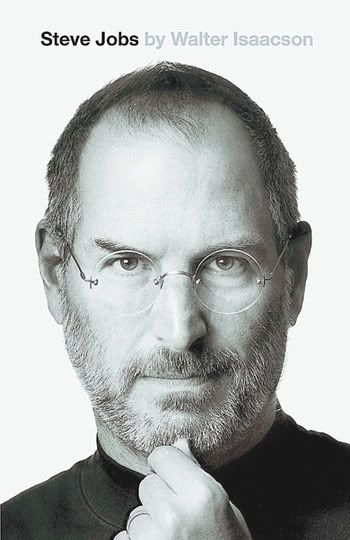 Admito que en un primer momento, no tenía ganas de leer la biografía de Steve Jobs que había escrito Walter Isaacson. No sé por qué, pero me imaginaba una oda a Jobs, una alabanza interminable de varios cientos de hojas.
No podía estar más equivocado.
Antes que nada: Isaacson puso como condición nunca mostrarle a Jobs lo que escribió y lo que es más triste, Jobs murió antes de su publicación.
¿Cómo es el libro? Es exactamente lo que dice la tapa: vida, obra y muerte de Steve Jobs. Con sus pros y sus contras. Y en mi opinión, las segundas son más generosas que las primeras. Es decir, que era brillante pero a la vez un reverendo hijo de puta muy mal pibe, maltratador, abandonador de su familia y mal padre. Una pinturita. O sea.
Y a pesar de que uno conoce el final del cuento, te ocurre el mismo efecto que cuando fuiste a ver Titanic: sabés de entrada que el barco se hunde y que todos se ahogan. Acá es lo mismo: sabés que el final se muere, pero igual se te hace un nudo en la garganta cuando se acerca el fin del libro.
De todas formas, para ser absolutamente objetivos, recomiendo leer otras dos biografías, que son como los "otros lados" de la historia. Uno es la autobiografía de Steve Wozniak: iWoz: Computer Geek to Cult Icon: How I Invented the Personal Computer, Co-Founded Apple, and Had Fun Doing It ; y el otro la autobiografía de John Sculley: Odyssey. Pepsi to Apple: A Journey of Adventure, Ideas, and the Future.
En resumen: hay que leerlo. Pero no me vengan después con que Jobs fue lo mejor que le pasó al planeta desde la Madre Teresa porque les voy a decir que el muchacho, era parecido pero diferente:  era un tereso.