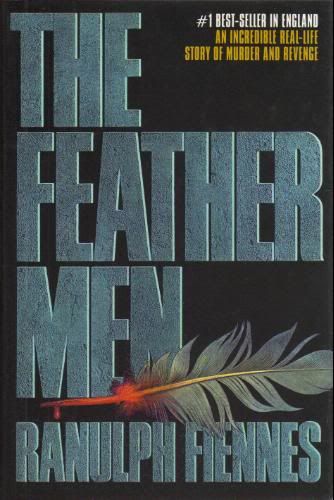 Siempre me gusta decir que el libro es mejor que la película. Y creo que, muy pocas veces, pude decir que la película era tan buena como el libro. La versión de El Señor de los Añillos, creo que fue uno de esos casos.
De manera similar, llevaron al cine "The Feather Men" con el título "Killer elite". La protagonizan Robert DeNiro, Clive Owen y Jason Statham. Alquilé la película, me gustó y cuando vi que estaba basada en un libro, agarré el libro.
Y -y esta vez inviertiendo el orden (peli primero, libro después)- es que mi veredicto vuelve a ser el de siempre: el libro es mejor.
The Feather Men es una historia real que es demasiado simple para la ficción. La muerte es demasiado absurda y vanal y los asesinos, son profesionales de liquidar seres humanos, como podrían ser vendedores de seguros.
Pero ahí estan mezclados, el SAS británico, viejos jeques de Oman, matones a sueldo y alguna plata generosa.
Si te gustan la de espías (pero las de "en serio", no las de James Bond), The Feather Men es para vos.
Eso sí: en la peli hay happy end. En el libro, olvidate.