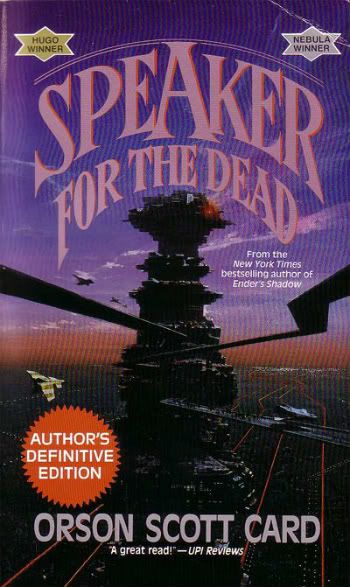 Siguiendo con la línea de Ciencia Ficción que había empezado con Ender's game, fui a la segunda parte:  Speaker of the dead.
Muy interesante, el autor vuelve sobre los temas del libro anterior: qué es la vida, qué es la inteligencia, qué es humano y cómo definimos que otra cultura alienígena es humana o inteligente.
Como dije en un post anterior: son 11 libros, pero hasta ahora, ninguno decepcionó.